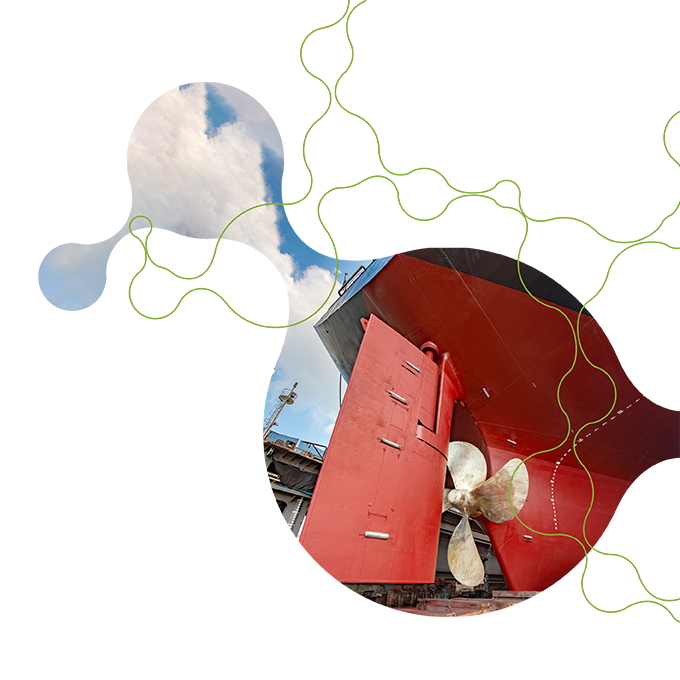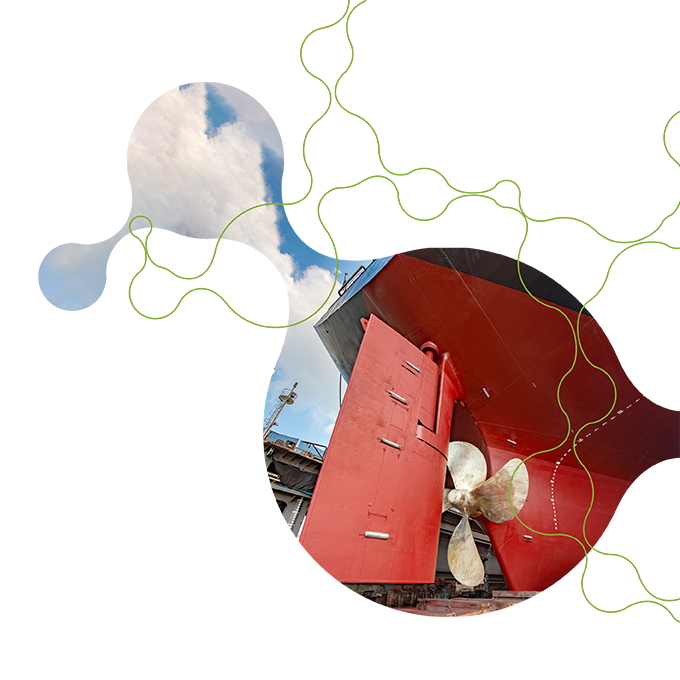 ECONEA®
The first copper-free solution for marine antifouling paints
ECONEA® keeps marine vessels and yachts foul-free so they save on fuel and emit less CO2. This premium antifouling agent also increases aquaculture efficiency.
ECONEA®'s playing field
Marine antifouling is an important step on the road towards a more sustainable world. Fouled ships result in increased fuel consumption and air emissions. An antifouling agent such as ECONEA® prevents marine organisms from clinging to the hull, saving up to 40% on fuel and reducing CO2 emissions as a result.
Read more about antifouling for marine & yacht
At the same time, ECONEA® is an essential antifouling product for aquaculture. As fish farming relies on healthy and fast-growing fish, ECONEA®-impregnated fish nets prevent attachment of marine organisms. This helps fish farmers to keep the fish healthy, preventing fish mortality, biofouling and reducing maintenance costs (due to less net changes or cleaning).
How ECONEA® reduces costs and lowers your ecological footprint
Antifouling paints for vessels are often copper-based. With ECONEA®, Janssen PMP offers an organic alternative.
ECONEA®-based paints can be made smoother, helping vessels save fuel
ECONEA® is a copper-free, 100% organic agent
ECONEA® breaks down rapidly in water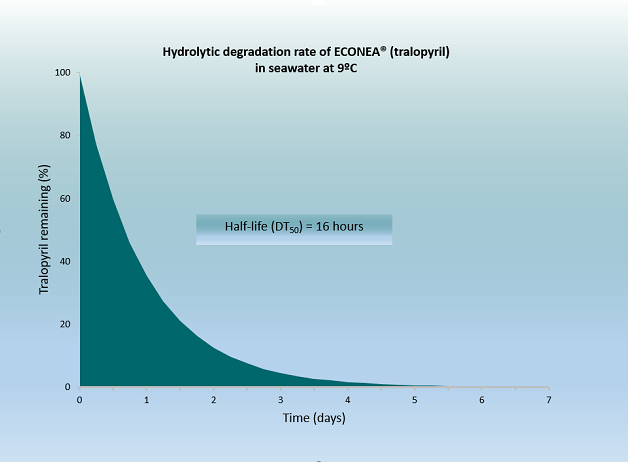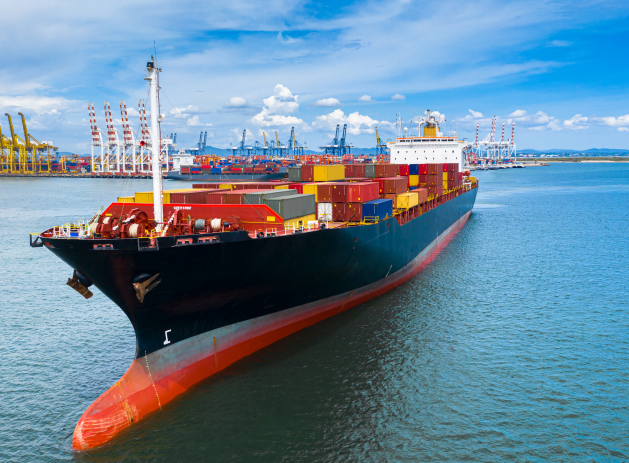 ECONEA® is 10x more active than copper
ECONEA® is more effective on stationary vessels as well
ECONEA®-based paints can be offered in a wider range of colours
ECONEA® can be combined with Zinc PYRION™ for broad spectrum activity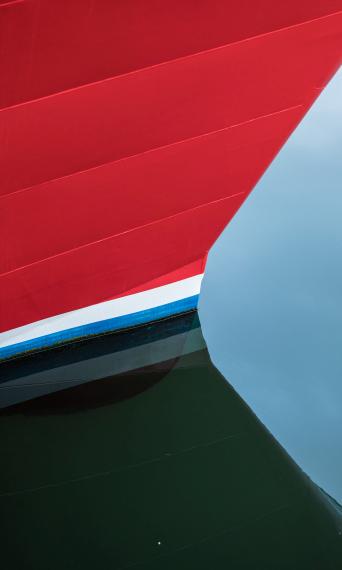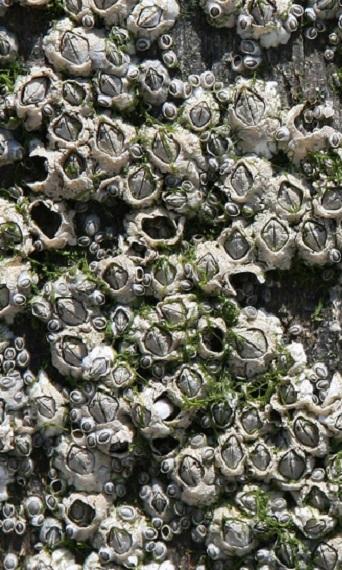 How does it work?
ECONEA® (tralopyril), which is approved under the EU BPR as well as with the US EPA, is a metal-free antifouling agent. It exhibits a broad spectrum of activity against hard-shelled and soft-bodied invertebrate animal fouling organisms including barnacles, hydroids, mussels, oysters and tube worms. 
Due to the chemical and physical stability of ECONEA® in coatings, combined with its low water solubility and leachability, ECONEA®-containing antifouling paints can often be specified for multi-year dry-docking intervals compared to those achieved with copper-based products.
 
Get in touch
Are you looking for technical details about ECONEA® or do you have another question? Contact Tony Kempen, Global Business Manager Antifouling.
Contact Tony